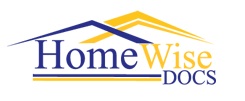 Atlanta Community Services, Inc. has partnered with HomeWiseDocs.com, the industry's leading community association escrow, closing and document service company, to offer a streamlined process for the order and delivery of community association resale and lender documents. Professionals requiring essential real estate data and documentation for association real estate transactions can find it with HomeWiseDocs.com.

Atlanta Community Services will require you to register. If this is your first visit to the new online service, please click here sign up, or click on the botton to the right. Sign up is quick and easy and you can begin using the system immediately. Resale packages, lender questionnaires and association governing documents are all available with HomeWiseDocs.com. Their professional staff is available for any questions you may have toll-free at 866-925-5004.
If you have signed up, registered for a login and have received your password, you can simply click here to login. If this is your first visit to the new online service, please click here to sign up.
HomeWise Docs enables you to request the information you need from convenience of your home, office or from the road at any time day or night. If you have questions about the services and features of HomeWise Docs, click here for HomeWise Docs FAQs.
Online Chat is available to our users from 6 a.m. to 5 p.m. (PST) Monday-Friday. To access our live chat area,click here and you will be directed to our instant messaging system. Here you can chat with a live operator who will be able to answer your questions and help you with any problems you have using the system. You can also click here for HomeWise Docs live customer support.